Mr. Webb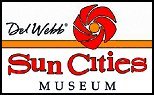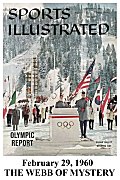 Del E. Webb was born in Fresno, California, in 1899. He migrated to Phoenix in 1928 where he worked with a small contractor building a new grocery store. One day his paycheck bounced and his employer disappeared. The grocer asked young Webb to take over the job and Del E. Webb Construction Co. went into business. Its total assets: one cement mixer, ten wheelbarrows, twenty shovels and ten picks.
Young Webb was an ardent baseball fan and an accomplished baseball player. On weekends he played semi-professional ball. His love of baseball led him, in partnership with another person, to buy the New York Yankees.
The Del E. Webb Construction Co. obtained major government construction contracts for air bases and military installations in Arizona and Southern California during World War II. By the 1960's, the Del E. Webb Construction Co. was one of the largest in the United States.
The Webb development that overshadows all others is Sun City, the first major retirement community in the country - an idea that not only transformed the Phoenix area, but had a major effect on the sociology of the vast numbers of Americans who had or would eventually approach "retirement" age. Del E. Webb's Sun Cities are now home to over 64,000 residents coming together from 50 states and 50 foreign countries.
Del E. Webb was proud of the part he played in developing "active" retirement living. He said, "When I see what we've built, it's the most satisfying thing that's ever happened to me".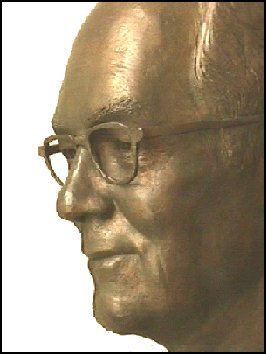 Bronze bust of Del E. Webb
in the Del E. Webb Memorial Library
at Loma Linda University

From Wikipedia, the free encyclopedia:

Delbert E. Webb (May 17, 1899 - July 4, 1974) was an American construction magnate, real estate developer and sports-team owner who is significant for founding and developing the retirement community of Sun City, Arizona. He was born in Fresno, California and dropped out of high school to become a carpenter's apprentice. At the age of 28, he suffered typhoid fever, and as a result moved to Phoenix, Arizona to recover. In 1928, he began his namesake company which was a construction contractor. He received many military contracts during World War II, including the construction of the Poston War Relocation center near Parker, Arizona, Arizona. Poston imprisoned over 17,000 Japanese Americans and at the time was the third largest "city" in Arizona.

He was associated with Howard Hughes and golfed with Hughes, Bing Crosby, Bob Hope, and Robert and Barry Goldwater.

A lifelong baseball fan, in 1945 Del Webb and partners Dan Topping and Larry MacPhail purchased the New York Yankees team in Major League Baseball for $2.8 million. After buying out MacPhail in October 1947, Webb and Topping would remain owners of the Yankees until selling the club to CBS during the 1964 season.

In 1948 in Tucson, Arizona, Webb was contracted to build 600 houses and a shopping center called Pueblo Gardens. This was a prelude to Sun City, Arizona, which was launched January 1, 1960 with five models, a shopping center, recreation center and golf course. The opening weekend drew 100,000 people, ten times more than expected, and resulted in a Time Magazine cover story.

Webb also developed a chain of motor hotels under the Hiway House name, and built the Las Vegas Flamingo hotel for Bugsy Siegel. He later opened his own casinos, the Sahara and The Mint. Del Webb Middle School, in Henderson, Nevada, opened in 2005.

Webb died at age 75 in Rochester, Minnesota following surgery for lung cancer, less than two months after Topping's death.


(Click on a thumbnail to view image)
Updated 2021-10-16